Make it better. ADVICS Manufacturing Ohio, Inc. is an original equipment manufacturer (OEM) supplier of disc brake calipers and control systems to the automotive industry.
Our culture is one of dedication, encouragement, and involvement. World-class manufacturing doesn't happen easily. In this environment an engaged, motivated workforce is critical to success. Prospective new Team Members should understand that this is a fast-paced, dynamic company where value is placed on their ideas and commitment to provide the highest-quality products to our customers.
Opportunities for advancement
Membership in improvement teams
Competitive compensation
Flexible benefits with low premiums – Medical, Dental & Vision
401(k) & Gainsharing
Paid Vacation & Extensive Holidays
& MORE!
Find a Career that Fits YOU!
Ask About Our $1000 Retention Bonus!
Our Reputation is
earned every day
In 1989 ADVICS Manufacturing Ohio, Inc. (ADVICS-Ohio) was established when 50 Team Members began producing brake components for one vehicle model. Today, over 900 experienced and dedicated people produce disc brake calipers, electronic stability control units, and electric parking brakes for over 20 different vehicles for many of the world's leading auto manufacturers.
The company's vision is to improve the quality of life through the evolution of vehicle safety. Our reputation as a leading manufacturer of world-class quality brake products in North America is well earned. Toyota, Chrysler, Ford, Mazda, and Nissan (and their customers) trust ADVICS to produce only the highest-quality, safety-sensitive products.
ADVICS-Ohio travels an innovative road towards a very bright future. We are continuing to grow, adding more Team Members and producing new, technology-leading brake system products designed by our parent company. This is world-class manufacturing.
ADVICS-Ohio in the Community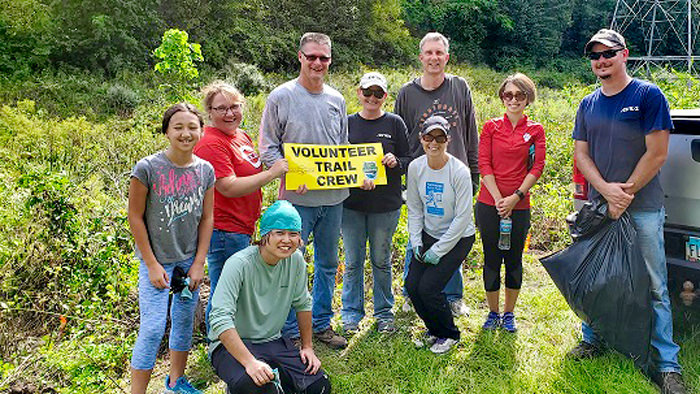 Management and Team Members are active in the local community. If there is an event, you can probably find an ADVICS-Ohio influence; sponsoring events like the Lebanon Carriage Parade & Festival; contributing to United Way and other charities; or simply volunteering time for 3rd Friday and Food Drives. Team Members are also active as coaches, volunteers and contribute time, donations and expertise in many other ways.
The greater Lebanon area has been a great home for ADVICS-Ohio and we are committed to giving back!
ADVICS Manufacturing Ohio, Inc.
1650 Kingsview Drive, 
Lebanon, OH 45036
ADVICS is working hard to ensure the safety and well-being of our team members.
Precautions and procedures have been put in place to maintain a safe work environment.
ADVICS Manufacturing Ohio, Inc.
Please complete this short "I'm Interested" form.